Los Angeles Leave Of Absence Lawyers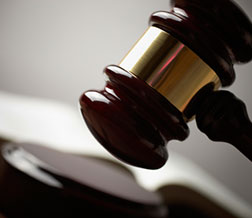 CA Wrongful Termination Lawyers
The California Family Rights Act is part of the California Fair Employment & Housing Act. Under the California Family Rights Act, an employee is entitled to 12 work weeks of leave in a 12 month "leave year" for reasons that include the birth of an employee's child, to care for a child, spouse or parent with a serious health condition or an employee's own serious health condition. Under California law, a father has a right to take unpaid leave to bond with his newborn child.
The California Pregnancy Disability Leave Law is also contained in the California Fair Employment & Housing Act. It provides that covered employers are required to provide employees up to four months of leave due to an employee's pregnancy, childbirth or related medical condition.
Under California law, an employee may be entitled to medical leave as part of a reasonable accommodation for their physical or mental disability.
Subject to certain exceptions and specific requirements, employees are absolutely entitled to take an unpaid leave of absence for reasons that include attending to a serious medical condition, pregnancy, child birth or taking care of a seriously ill spouse, child or parent. Provided the leave of absence is properly taken and within the prescribed time limit, subject to narrow exceptions, an employee must be reinstated to the same position he or she held prior to their leave.
Our wrongful termination lawyers handle a wide variety of leave of absence violations, discrimination and retaliation cases. For a free consultation to know your employee rights, just call us at 818.788.1123 or send us an e-mail. After a brief initial intake, an attorney will consult with you right away. If we represent you, an experienced Los Angeles leave of absence lawyer will guide your case and be available to consult with you at all times.