Los Angeles Employment Law Attorney, T. Joshua Ritz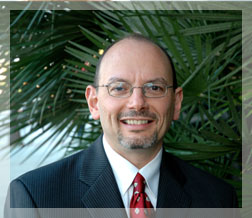 Successful Legal Advocacy For Over 25 Years
Josh Ritz has over 25 years of legal experience.  He is a graduate from one of the top law schools in the country (U.C. Berkeley) and worked for over a decade at the one of the largest and most prominent civil litigation firms in the country.  Before going to law school, Josh Ritz graduated summa cum laude from the University of Southern California.  A New York native (and diehard Yankees fan), Josh Ritz has lived in California for nearly 30 years.  Developing his practice in California, Josh Ritz has helped hundreds of clients secure justice and vindication of their rights.
See Josh's detailed biography.
Your legal situation is too important to leave in the hands of an inexperienced employee rights lawyer who has taken on too many cases to give you the personal focus you are entitled to receive. We have the expertise to guide you successfully and the time to make sure your needs are fully met.
Contact Los Angeles employment law attorney Josh Ritz by calling 818.788.1123 or simply complete the e-mail form on this website to schedule a free initial consultation.