Employee Privacy & Defamation of Character Lawyer
Did your former employer give you a bad referral or is your present employer violating your privacy?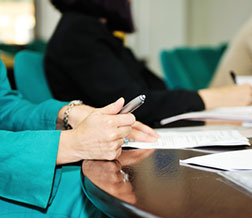 Your life and reputation are more than just your performance on the job. When you leave an employer for any reason, you have the right to expect that your reputation will remain intact and will not be discredited in the job market. Unfortunately, many employers cross the line and fail to protect their employees' privacy and reputation.
If you think your employer has been using details of your private life to make decisions about your job opportunities or has violated your employee rights by giving you a negative referral, we can help. T. Joshua Ritz & Associates, Inc. Attorneys-At-Law, focuses its practice on helping employees protect their rights regarding privacy in the workplace and defamation following termination.
Free Consultation
Mr. Ritz has over 30 years of high-stakes litigation experience handling many complex disputes at a top national litigation firm. Today, he is recognized as a top employee privacy & defamation of character lawyer for his zealous protection of privacy rights in the workplace and in the job market.
Contact our offices if you are facing problems in any of the following areas of employee rights law:
Email us to schedule a no-cost consultation about how your employer may have violated your privacy or caused you harm in the job market.