Sherman Oaks Employee Rights Attorney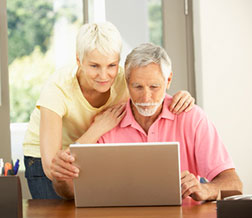 California law prohibits employment discrimination on account of an employee's age (provided the age is 40 or over). Generally, to state a claim for age discrimination, an employee must at least initially show that he or she suffered an adverse employment action, which at the time of such action he or she was 40 years of age or older, the employee was performing his or her job satisfactorily and the employee was replaced or treated differently than significantly younger employees.
If you believe you are the victim of any form of employment discrimination, you should consult with a Sherman Oaks employee rights attorney. Our office handles a wide variety of discrimination cases. For a free consultation to know your employee rights contact us by calling us at 818.788.1123 or send us an e-mail.  After a brief initial intake, an attorney will consult with you right away. If we represent you, an experienced Los Angeles age discrimination lawyer will guide your case and be available to consult with you at all times. Contact our Los Angeles Employment Law office now.