Los Angeles Employment & Business Litigation Lawyers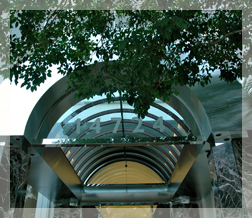 Achieving Success for Our Clients
California Civil Litigation Law Firm
Our Firm handles a range of cases that include employment discrimination, sexual harassment, retaliation, medical leave violations, wage and hour violations, consumer issues, personal injury, business disputes and corporate counseling.
At the civil litigation law firm of T. Joshua Ritz & Associates, Inc. Attorneys-At-Law, there is no substitute for providing effective representation that is responsive to meeting our clients' needs. The cornerstone of our legal practice is developing a unique trial strategy for achieving success for every client we represent. This process involves screening our potential cases carefully so our resources and expertise match the facts of your case. Whether you are a business or an individual with an employment or civil rights claim, you will meet with a trial attorney who will advise you and guide your case to a successful settlement or jury outcome. Client service is a cornerstone of our practice and that means we are available to you 24/7. Our Firm has earned a reputation for courtroom excellence and is recognized for achieving justice for our clients.
Los Angeles Employment Lawyer
Contact our offices in Los Angeles, California, to schedule a no-cost consultation about your employment-related or other civil litigation matter. We focus on civil litigation matters, including:
State and Federal Employment Law:
Breach of contract
Partnership disputes
Business torts
Trade secrets
Unfair competition
Construction disputes
If you are an employee whose rights may have been violated, a business in need of cost-effective representation or just looking into an estate plan, contact the experienced Los Angeles employment and business litigation lawyers at our firm by completing the e-mail form on this website or call us at 818.788.1123. We offer free consultations.