Los Angeles Wage and Hour Attorney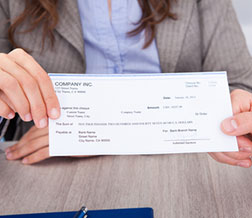 You are entitled to the wages you earned.  And you are entitled to meal and rest breaks if you are a nonexempt employee.  Determining whether a wage and hour violation has occurred, or the amount of the violation, can be complex and labor intensive.  Our team of California employee rights attorneys are experienced at evaluating wage and hour claims and successfully prosecuting such claims.  Delay may cause harm to your claim.  If you think your employee rights may have been violated, contact an experienced employee rights lawyer today for a free, no-risk consultation.  You can call us at 818.788.1123 or send us an email.  We will respond to you right away and evaluate your claim.
Illegal tactics such as giving time off in exchange for unpaid shifts, denying overtime pay, forcing workers to attend training on their own time and expecting employees to change into work clothes on the site but off-the-clock have been ruled illegal. Denial of legally required rest and meal breaks is also illegal. Despite penalties, employers continue to break the law.
If you think your employer has broken a wage and hour law or regularly deprived you of meal or rest breaks, send us an email or call us at 818.788.1123 for a free consultation with a trusted Los Angeles wage and hour attorney.
We help employees fight for their employment rights in areas such as:
Employment Discrimination
Email us today to learn more about how we can help you protect your rights on the job.