Sherman Oaks Employee Rights Lawyer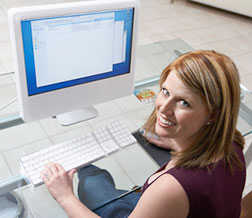 If you are the victim of gender discrimination and/or harassment, we are here to help you.  With over 25 years of experience, our intelligence and dedication consistently leads to successful outcomes for our clients.  Call or send us an email.  Our consultations are free and, should you become a client, we are confident we can achieve the best outcome possible for your claim.
Gender or sex discrimination typically involves disparate treatment of an employee at least in part because of their gender.  Typical examples include a female employee being excluded from social outings with the boss or similar pay increases as her male counterparts.  Other examples may include a male employee being effectively denied opportunity to bond with his newborn child.
Adverse employment actions based on gender or stereotypes based on gender are unlawful. Under California law, "sex" includes a person's actual gender or an employer's perception of that person's gender based on an identity, appearance or behavior different from that traditionally associated with the person's gender at birth. The employer must allow an employee to appear or dress consistently with the employee's gender identity.
Under California law, "sex" is also defined to include pregnancy, childbirth or medical conditions related to pregnancy or childbirth. An employee may not be terminated because of her pregnancy or anticipated maternity leave. California law also prohibits an employer from discriminating against a woman because of her capacity to become pregnant.
If you believe you are the victim of any form of employment discrimination, you should consult with an employee rights lawyer. Our office handles a wide variety of discrimination cases. For a free consultation to know your employee rights, just call us at 818.788.1123 or send us an e-mail. After a brief initial intake, an attorney will consult with you right away. If we represent you, an experienced Los Angeles gender discrimination & harassment attorney will guide your case and be available to consult with you at all times.