Sexual Orientation Discrimination & Harassment
Employment Discrimination & Harassment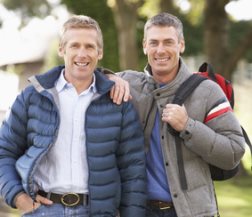 No employee should face discrimination or harassment in the workplace because of their actual or perceived sexual orientation.  If you believe you are a victim of sexual orientation discrimination, give us an opportunity to seek justice for you.  We bring to the table over 25 years of courtroom experience and thousands of successful, winning outcomes.
Sexual orientation discrimination typically involves disparate treatment of an employee at least in part because of their sexual orientation.  A typical example may include enforcing gender stereotypes as a de facto basis for career advancement.
Under the California Fair Employment and Housing Act, employers may not discriminate against any person because of his or her sexual orientation, which means heterosexuality, homosexuality or bisexuality. In addition, California law prohibits discrimination on the basis of "sex," which is defined to include transsexuals.
If you believe you are the victim of any form of employment discrimination, you should consult with an employee rights attorney. Our office handles a wide variety of discrimination cases. For a free consultation to know your employee rights, just call us at 818.788.1123 or send us an e-mail. After a brief initial intake, an attorney will consult with you right away. If we represent you, an experienced Los Angeles sexual orientation discrimination attorney will guide your case and be available to consult with you at all times.