Los Angeles Personal Injury Lawyer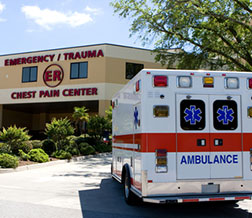 If you or someone in your family has been injured because of negligence on the part of a product manufacturer or property owner, you are entitled to seek full and fair money damages in California courts. T. Joshua Ritz has a successful record of helping catastrophic personal/bodily injury victims recover compensation for serious injuries. Mr. Ritz is a trial lawyer with over 30 years of experience whose courtroom skills were honed at one of the largest civil litigation firms. Today, Mr. Ritz offers extensive experience in handling complex injury and death cases involving dangerous products and accidents occurring at business or residential premises.
Don't accept a settlement from an insurance adjuster until you have an opportunity to discuss your personal injury or premises liability claim with an experienced attorney. We seek maximum money damages from every party who may share responsibility for your injuries.
Contact our offices to schedule a no-cost consultation to discuss your personal injury claim. We vigorously investigate the accident to determine the full extent of the damages over the lifetime of the victim. That means working together with independent professionals to dig beneath the surface. We seek damages from every party who may be held liable for your injuries or wrongful death claim, including manufacturers, product packagers and distributors. For serious premises liability injury and death cases, claims often name property owners, management companies and subcontractors who may share responsibility for negligence.
We have a successful case history seeking maximum compensation for personal injury and wrongful death cases such as:
Dangerous premises accidents
Nursing home abuse
Elder neglect, home health care accidents
Injuries to children
Learn more about how we have helped our clients:
Email us to schedule a no-cost consultation with an experienced Los Angeles personal injury lawyer or wrongful death attorney today. We handle most personal injury claims on a contingency basis. You will not pay attorneys' fees unless we recover money on your behalf.