Results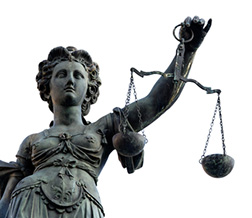 Results1,2
Description
$530,000
Racial slur directed at corporate executive during informal meeting. Case settled before filing and client remained employed.
$1,500,000
Secured a pre-judgment writ of attachment against three borrowers who had borrowed money from a client. Obtaining a pre-judgment writ of attachment is rare; the attachment of assets led to repayment of most of the debt.
$1,400,0003
To our knowledge, this is one of the largest out-of-court settlements for a burn injury caused by the accidental spilling of a hot liquid.
$727,0004
A young child accidentally ran through an unglazed glass door causing partial nerve damage and major scarring.
$500,000
Secured a pre-judgment writ of attachment against a business partner who misled the client about the allocation of funds intended for their joint venture.
$375,000
Client was sexually harassed for two years and was forced to quit.
$250,000
Elderly woman suffered a broken leg at a nursing home. After taking over the case from the client's previous attorney, within weeks our attorneys secured compensation for our client.
$250,000
The claimant suffered some loss of his sense of taste after taking a popular over-the-counter medication. Following our referral to a fellow colleague, the client received one of the largest out-of-court settlements for injury resulting from use of this product.
$195,000
During a "company retreat," heavy drinking and a party-atmosphere led to sexually charged comments and behavior towards the client.
$195,000
Our client worked as an administrative manager within a law enforcement agency. Her superior acted inappropriately towards her.
$175,000
Claimant was the victim of a defective cochlear implant. She had no economic damages and the replacement of her implant was successful. This is a sizable settlement given the lack of economic damages and the absence of long-term harm.
$155,000
Five ex-employees were owed unpaid wages plus interest and penalties.
$99,000
Employee was demoted following complaints that his employer was violating the law. While the economic impact of the demotion was small, we convinced the defendant that a jury would sympathize with our client and award him emotional injury damages. The client wanted to avoid a jury trial against his current employer that would have involved forcing his co-workers to testify on his behalf.
1 For client privacy, we have omitted names and case numbers.
2 These results are not a guarantee of any future outcome. Every case is unique and depends on the outcome of many variables.
3 This is the total structured settlement value.
4 This is the total structured settlement value.