Los Angeles Employment Discrimination Lawyer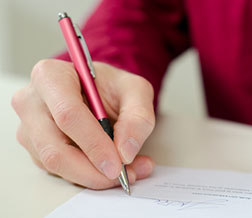 When you are facing discrimination in the workplace, in whatever form it may take, you should consult with an attorney. At our Southern CA Employment Law Firm, we have over 30 years of experience achieving successful results for cases just like yours. You will receive individual attention and direct guidance from an experienced trial attorney.  We provide our clients pre-lawsuit advice, negotiate severance packages, settle claims and take cases to trial whenever necessary.  Whether in the conference room, courtroom or in front of a jury, our experience, intelligence and dedication consistently results in successful, winning outcomes for our clients.
Our team handles a broad range of employee / employer disputes.  Our lengthy and diverse experience includes discrimination, harassment, retaliation, wrongful termination, Labor Code violations, wage and hour violations, whistleblower, Qui Tam, medical leave violations, leave of absence rights, pregnancy rights, sexual harassment, gender discrimination, race discrimination, sexual orientation discrimination, workplace safety, meal and rest break violations, overtime compensation, paycheck violations, failure to reasonably accommodate and many other claims arising between employees and their employers/supervisors.  Our Los Angeles employment discrimination lawyers are here to help you.  Contact us via e-mail or call us at 818.788.1123.
The lawyer you choose to handle your claim is critically important. We carefully select our cases and refuse to be a factory mill. Our clients receive personal attention, zealous representation and individually tailored legal strategies. If we represent you, we will pursue your interests relentlessly because you deserve a lawyer who cares about you and the outcome of your case.