Los Angeles Wrongful Termination Lawyer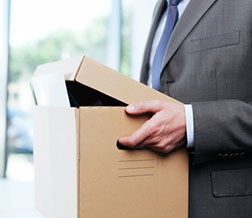 Under most legal circumstances, the courts hold that employment in California is considered "at will." Simply put, this allows employees to seek employment of their own choosing and employers to have broad leeway when making termination decisions. Employment case law has been very clear however that employers may not violate public policy or a worker's rights to terminate the individual or the job position.
The Los Angeles wrongful termination lawyer you choose to handle your claim is critically important. We carefully select our cases and refuse to be a factory mill. Our clients receive personal attention, zealous representation and individually tailored legal strategies. If we represent you, we will pursue your interests relentlessly because you deserve a lawyer who cares about you and the outcome of your case.
Send us an email or call us at 818.788.1123 to learn more about our aggressive representation in all areas of employment litigation for employees.
Sherman Oaks CA Employee Rights Attorney
If you believe you are the victim of a wrongful termination, please send us an email or call us right away for a FREE CONSULTATION. After an initial intake, an experienced employee rights attorney will respond to your call right away. Mr. Ritz has over 30 years of successful litigation experience handling claims just like yours.