Contact Our Los Angeles Employee Rights Lawyers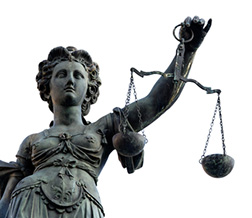 The firm of T. Joshua Ritz & Associates, Inc. Attorneys-At-Law, is a civil litigation firm equipped with over 30 years of high-stakes litigation experience. From navigating novel legal issues, crafting effective settlement strategies, to favorably persuading a judge, jury or arbitrator, we have the experience and expertise you need.
The lawyer you choose to handle your claim is critically important. We carefully select our cases and refuse to be a factory mill. Our clients receive personal attention, zealous representation and individually tailored legal strategies. If we represent you, we will pursue your interests relentlessly because you deserve a lawyer who cares about you and the outcome of your case.
Call our firm at 818.788.1123 or complete the e-mail form below to schedule a no-cost consultation.