CA Employee Rights Attorney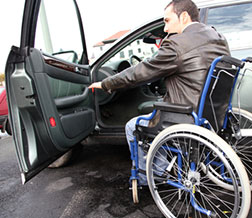 Have you recently taken a medical leave of absence? Do you have some form of disability or medical condition that may require reasonable accommodation? If your employer has taken adverse action against you and you believe it is because of your disability, medical condition or recent medical leave (including for pregnancy / birth of child), contact us right away to speak with an experienced Los Angeles disability discrimination lawyer in a free consultation.
If you believe you are the victim of any form of employment discrimination, you should consult with a San Fernando Valley employee rights attorney. Our office handles a wide variety of discrimination cases. For a free consultation to know your employee rights, just call us at 818.788.1123 or send us an e-mail. After a brief initial intake, an attorney will consult with you right away. If we represent you, an experienced attorney will guide your case and be available to consult with you at all times.