Southern CA Employee Rights Attorney
Our Firm has broad experience prosecuting national origin discrimination and harassment claims.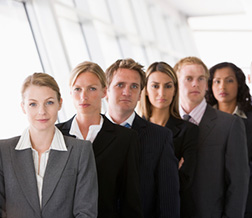 The California Fair Employment & Housing Act prohibits discriminatory employment practices in most cases towards "any person." California law prohibits an employer from discriminating against an employee because of her race, religious creed, color, national origin, ancestry, physical or mental disability, medical condition, marital status, sex, sexual orientation, age (if 40 or over), or pregnancy, childbirth or related medical conditions. The prohibition against discrimination may extend to "temps," or even persons providing services pursuant to a contract. It is also unlawful for the employer to act upon the perception that the employee has one of the above protected characteristics. Unlawful discrimination may include refusing to hire or employ, refusing to select for a training program, discharging from employment or discriminating in compensation or conditions of employment. Discriminating behavior may consist of a series of acts, rather than one significant event.
National origin or ancestry means the country where a person was born or the country from which his ancestors came. National origin discrimination in some cases does not need to include discrimination against a particular country. For example, members of an Indian tribe or Hispanics or persons with a national identity that lacks an independent country.
If you believe you are the victim of any form of employment discrimination, you should consult with an experienced Southern CA employee rights attorney. Our office handles a wide variety of discrimination cases. For a free consultation to know your employee rights, just call us at 818.788.1123 or send us an e-mail. After a brief initial intake, an attorney will consult with you right away. If we represent you, a skilled Los Angeles national origin discrimination lawyer will guide your case and be available to consult with you at all times.