Experienced Employee Rights Lawyer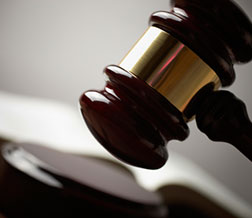 Are you suddenly being treated differently in the workplace?  Did you recently refuse to do something you considered unlawful?  Or did you recently complain about discrimination or harassment in the workplace?  If doing so has caused you to suffer adverse consequences, you may have a retaliation claim against your employer.  Our Firm has extensive experience handling retaliation claims on behalf of employees.
California and federal law protect employees who testify, assist or participate in any way in a discrimination investigation. California and federal law also protects any employee that complains against or opposes any unlawful discrimination or harassment in the workplace. It is unlawful for an employer to retaliate against an employee who complains about discrimination or harassment against themselves or others in the workplace.
If you believe you are the victim of retaliation, you should consult an employee rights lawyer today. Our office handles a wide variety of discrimination and retaliation cases. For a free consultation with a skilled Los Angeles retaliation attorney, just call us at 818.788.1123 or send us an email. After a brief initial intake, an attorney will consult with you right away. If we represent you, an experienced attorney will guide your case and be available to consult with you at all times.