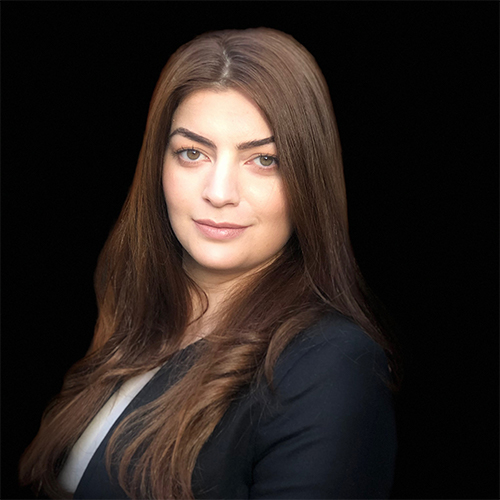 Ani Shahinyan is a Firm paralegal.   After graduating with honors from UCLA with a B.A. in Philosophy, she went on to complete the UCLA Extension Paralegal Training Program with distinction. Before joining the Firm, Ani was a legal intake analyst and paralegal at another law firm focusing on bodily injury claims. 
Ani volunteers for Neighborhood Legal Services, a non-profit charitable organization located at the Van Nuys courthouse to assist the vulnerable portions of our population.  Ani's commitment to helping society's disadvantaged began in high school (and later in college) as an organizer for fundraising events for meeting the financial needs of undocumented students.  At UCLA, Ani took part in organized events focusing on extending legal services to underrepresented communities. 
Today at the Firm, Ani remains as committed as ever to helping the disadvantaged and the underrepresented.  She is a tireless advocate for our clients, devoting herself to achieving the best results for our clients.  In her spare time, Ani enjoys playing the piano, painting and spending time with family and friends.