Los Angeles Defective Product Lawyer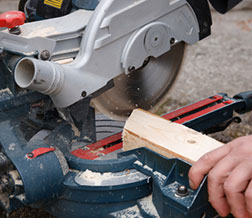 A product is considered dangerous or defective if it does not provide the level of safety which the community generally is entitled to expect. If you were seriously injured while using a product contact a Los Angeles defective product attorney.
You need an attorney who knows how a particular product works, why an accident occurred and how the product could have been made safer. Manufacturers and distributors of toys, cribs, automobile parts and pharmaceuticals are among a few of the many types of manufacturers we have successfully prosecuted claims against on behalf of clients suffering injury. A great number of products can become dangerous if not properly designed, constructed or maintained, including:
Children's furniture
Playground equipment
Barbecues
Power tools
Construction equipment
Medical products or surgical devices
Cleaning products
Defective vehicle components or safety features
Dangerous Toy Injury
Los Angeles defective product lawyer T. Joshua Ritz is dedicated to helping individuals recover the compensation they are owed after being injured by a dangerous or defective product. We have helped many clients who have been injured while using a product. If the product was unsafe or had insufficient warnings, you may be entitled to monetary compensation. Establishing product liability requires expertise and our firm has represented both plaintiffs and defendants in product liability cases. Mr. Ritz began his career with a large national law firm defending corporations. He brings a perspective on how to prosecute claims against manufacturers of dangerous products that most plaintiff lawyers lack.
Contact our Los Angeles personal injury law firm today. Complete the email form on this website or call us at 818.788.1123 for a free consultation with an experienced product liability attorney.