Skilled Premises Liability Attorney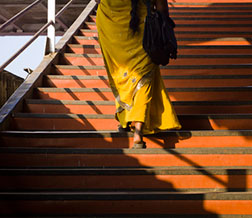 In a premises liability case, an injured person claims they were hurt because of a dangerous condition on someone else's property. The claim may exist as a result of an injury at a restaurant, retail store, supermarket, shopping mall, amusement park, apartment building, office tower and so on. The bottom line is that the injured person must show that the property owner knew, or should have known, about a dangerous condition on the property and failed to make it safe or, if it could not reasonably be made safe, failed to warn the injured person about the dangerous condition before allowing that person onto the property.
Los Angeles dangerous property injury lawyer T. Joshua Ritz has the experience and knowledge to guide his clients successfully through a premises liability case. Our firm has a proven record of success, and we are dedicated, diligent and determined to fight for the full and fair compensation you are owed. You can count on us for a sincere interest in helping people achieve justice.
There are several dangerous property or premises liability situations that can lead to an individual suffering a significant injury, including:
Uneven pavement
Broken glass
Exposed wires or other construction materials
Inadequate or negligent security
Exposure to hazardous materials
Poorly constructed stairs
We invite you to contact an experienced premises liability attorney immediately if you have been hurt in one of these — or any other situation.
Every case depends on a set of unique facts to determine whether liability exists and the amount of damages. If you have been hurt on property belonging to an individual or business, you may have a claim entitling you to compensation for your physical and emotional injuries, as well as your economic loss. Contact our office for a free case evaluation.
Contact our firm by completing the email form on this website or call us at 818.788.1123. We offer a free consultation.