Los Angeles Pregnancy Discrimination Lawyers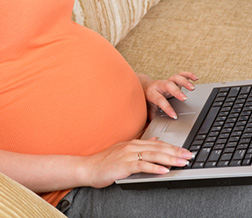 Discrimination on the basis of "pregnancy, childbirth, or related medical conditions" is treated as sex discrimination under both federal and state law. To establish a prima facie case of pregnancy discrimination, an employee must show that her employer knew she was pregnant and show evidence of pregnancy-discriminatory motive on the employer's or supervisor's part. Pregnancy is treated as a temporary, nonoccupational injury or disability. It is unlawful for employers "to refuse to provide reasonable accommodation" requested by an employee on the advice of her health care provider, for conditions related to pregnancy, childbirth or related medical conditions. Pregnancy discrimination also violates the California Constitution's Article I, Section 8 ban on sex discrimination. Therefore, even employers with fewer than 5 employees who discriminate against an employee because she is pregnant is subject to liability for wrongful discharge in violation of public policy. Multiple laws protect women of child bearing years. These laws include the:
Family and Medical Leave Act
California Pregnancy Disability Leave Law
Pregnancy Discrimination Act
California Family Rights Act
San Bernardino CA Employee Rights Attorneys
Many employers do not understand that protected leave rights under one of these Acts may not diminish or affect leave rights under another Act. For example, you may be entitled to 16 weeks leave under the California Pregnancy Disability Leave Law and an additional 12 weeks under the California Family Rights Act.
Contact a Los Angeles pregnancy discrimination lawyer at our Los Angeles firm by completing the email form on this website or calling us. We offer a free consultation about employee rights. Call us at 818.788.1123.