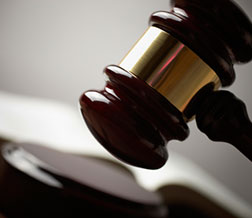 Most people know that harassment or discrimination against someone just because they are another race, religion, nationality or gender is wrong on several levels. Not only are there moral reasons to not discriminate against others, there are numerous state and federal laws in place like Title VII (prohibiting discrimination in the workplace) and Title IX (prohibiting discrimination at educational institutions) aimed at ensuring fair treatment for all.
Surprisingly, one of the federal government's own organizations – the Central Intelligence Agency (CIA) – has been plagued with complaints of gender-based harassment and discrimination for years. The agency has tried to address the issue in the past, even going so far as to draft and release a years-old zero tolerance policy, that decries discrimination and harassment because of:
Race
Religion
Color
Sex (including gender identity and pregnancy)
National origin
Age
Physical or mental disability
Status as a parent
Retaliation for prior whistleblowing activity
Any "other matter unrelated to merit"
The agency has a long history of sexual harassment, discrimination and mistreatment, though, particularly against women. For example, a 1995 class action lawsuit was brought against the agency seeking promotions, raises, new assignments and career development for 450 women in a variety of CIA positions. A more recent complaint, this one in 2007, was filed with the Equal Employment Opportunity Commission (EEOC) by women operatives who alleged that they were being treated more harshly than male counterparts when both had violated an agency tenet and engaged in relationships with foreigners.
One issue faced by the CIA that many other organizations and businesses likely won't have to deal with is the prevalence of discriminatory behaviors in war zones. Female CIA operatives, analysts and other employees have long complained about harassing behaviors of colleagues and superiors in "high stress areas," most commonly in the form of lewd comments or jokes. Recent surveys of more senior positions in the agency have found that there is a surprising amount of physical harassment (like inappropriate touches and sexual advances) as well.
The surveys were performed by the CIA's own Office of Medical Services in 2009 and again in 2011. The disheartening results led the CIA's director, David Petraeus, to issue a warning to all agency staff that the zero-tolerance policy is still in force. In addition to a strongly worded memo, Petraeus also ordered the assignment of a "counselor and investigator" at active CIA posts in Iraq, Afghanistan, Yemen, Somalia and other countries with a strong CIA presence who will be responsible for both collecting complaints of sexual harassment or discrimination and giving victims the support they need.
There is no way yet to tell if Director Petraeus' initiatives from this year have had or will have an impact on sexual harassment within the CIA. In the meantime, if you or a loved one is dealing with on-the-job sexual harassment or discrimination – whether you work for the agency or not – seek the advice of an experienced Los Angeles employment law attorney in your area to learn more about your legal rights and options you may have that could make the harassment end.