THE RISKS AND REWARDS OF GOING TO TRIAL.
Should you go trial if you have a sexual harassment claim?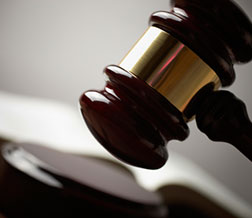 Four recent sexual harassment jury trials demonstrate how rewarding and risky going to trial can be.  On May 17, 2012. a San Francisco jury awarded a plaintiff $812,001 (Case No. CGC 10495994).  The jury broke down damages as follows: $12,000 for past lost earnings, $1 for future medical expenses and $800,000 for pain and suffering.  The plaintiff was a woman claiming she was subjected to unwelcome comments and touching by her supervisor.  She also claimed that the supervisor exposed himself to her.  The sexual harassment escalated to the point that on October 4, 2004 her supervisor was alleged to have raped her.  Instead of removing the supervisor, the employer swore the witnesses to secrecy, retained the supervisor, moved the plaintiff from the work site and refused to provider her other work assignments.  She was eventually terminated.  The jury believed these events most likely occurred and thus gave the employee a sizable pain and suffering damages award.
LOS ANGELES EMPLOYEE RIGHTS ATTORNEYS
On March 19, 2012, a Los Angeles jury awarded the former deputy chief of the Burbank police department $1,290,000 (Case No. BC 422252).  The damages award includes $250,000 for pain and suffering.  The plaintiff was the former deputy chief for the Burbank Police Department.  He alleged that the City terminated his employment in retaliation for raising concerns of harassment and discrimination within the police department, his refusal to terminate African-American and Hispanic employees because of their race and objections to the handling of a sexual harassment case. A jury agreed that these allegations were most likely true and found in favor of this former employee.
LOS ANGELES WORKPLACE DISCRIMINATION LAWYERS
Two recent juries held in favor of the employer.  On March 23, 2012, a Los Angeles jury held individual supervisors were not liable for sexual harassment (the court granted a nonsuit as to the employer) (Case No. BC 416527).  The plaintiff alleged her supervisors asked her on dates, made comments about other female employees receiving job benefits for giving in to their sexual advances and bragged how their status as supervisors insulated them from getting in trouble for their behavior. The employee alleged the incidents include one supervisor rubbing his arm on her breasts and another offering her $500 for sex.
On April 19, 2012, another jury found the City of El monte did not transfer, discipline or demote a female officer because of her sexual harassment complaints against her sergeant.  The plaintiff was a female police officer who after 8 years on the job was promoted to detective.  After becoming a detective, the plaintiff alleged her sergeant made many offensive sex and gender based comments.  He allegedly told her he was willing to trade time off for sexual favors, "those pants make your ******** look too big," "A woman's place is in the home" and women "are natural witnesses and food servers." Plaintiff complained allegedly to no avail.  Plaintiff alleged that after making her complaints cases normally assigned to her were given to other officers, she received false and inaccurate reprimands, she was put on a contrived performance improvement plan and she was demoted from detective.
Three of these four trials were tried in downtown Los Angeles.  All four cases were tried this past spring.  These trial outcomes demonstrate the all or nothing risk of going to trial.  In two trials, the employers lost big, while in the other two the employee received nothing at all.  All of the cases had similar narratives.  The widely divergent outcomes are not only the result of obvious factors such as the skills of the trial attorneys, the evidence presented, the demeanor of the parties and the witnesses and the predispositions of the jurors.  Trial outcomes depend on many intangibles, most of which still have to do with the attorneys.  This includes an attorney being too aggressive during cross-examination, wearing a poor choice of clothes, appearing disorganized and having other eccentricities or turn-offs not apparent to the attorney.