Under State or Federal Law, You May Have a Right to Take a Leave of Absence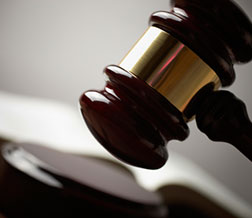 Most likely, your job is very important to you. It is a source of income as well as a source of meaning and fulfillment. But, your job doesn't trump every other concern in your life. There are many reasons why you may need to take a leave of absence, anything from a disability to the arrival of a new child. Under certain restrictions, state and federal laws permit you to be absent from your job without risking retaliation, demotion or termination.
There are a multitude of state and federal laws governing employee leaves of absence. There are so many, in fact, that they can be a source of some confusion. Even so, you don't have to be a Los Angeles employment attorney to get a grasp on the essential leave laws affecting California workers.
Two Important Federal Leave Laws
Employees in every state can take advantage of both the Americans with Disabilities Act (ADA) and the Family and Medical Leave Act (FMLA).
The ADA prohibits employers from discriminating against individuals with a qualifying disability, and requires employers to make reasonable accommodations for a disabled employee as long as it does not create undue hardship for the employer and the employee can perform essential job functions. In some instances, a reasonable accommodation could be limited or periodic time off to pursue recovery, attend medical appointments, rest, etc.
The FMLA entitles employees to take up to 12 weeks of leave in a rolling calendar year with continued health coverage and benefits to attend to a serious health condition or to take care of a parent, child or spouse with their own serious health condition. Bonding with a newborn, adopted or foster child and short-term military leave are also covered under the FMLA. Although FMLA leave is unpaid, it is "job protected," meaning your employer cannot fire you while you are away and must take you back into the same or a comparable job when you reenter the workplace.
California's Leave Laws
California leave laws are among the most generous and diverse in the nation. The Fair Employment and Housing Act (FEHA) mirrors the federal ADA, potentially requiring employers to grant leave as a way of accommodating employees with disabilities. Likewise, the California Family Rights Act (CFRA) is similar to the FMLA, with a few important differences: for instance, the CFRA does not cover disabilities related to pregnancy or childbirth and does not allow for military leaves but, unlike the FMLA, it does allow leave to take care of a registered domestic partner (not being limited to a "spouse" as the federal law is).
Although the CFRA does not apply to pregnancy and childbirth, California Pregnancy Disability Leave Law (PDL) provides up to 16 weeks of unpaid leave for pregnancy and related conditions that does not run concurrently with CFRA time off. One added advantage of PDL is that it requires employers to return employees to the exact position held prior to the leave, not just one that is equivalent.
While many of California's other leave laws provide for job protection, California Paid Family Leave is one of the few that provides wage replacement. PFL runs for up to six weeks, and it applies to eligible employees who leave to take care of a child, spouse, parent or domestic partner with a health condition, or to bond with a new child. FMLA or CFRA leave runs concurrently with time off from work granted by PFL.
Additionally, Californians have the right to:
Take time out of accrued leave to care for sick family members or to participate in activities of a child's school or day care (up to 40 hours each year).
Take leave to attend judicial proceedings related to a crime in which they or a family member was the victim.
Take an unpaid leave of absence to see to their health, safety or welfare after being the victim of domestic violence or sexual assault.
Take time off to attend to duties as an emergency worker (volunteer firefighter, reserve peace officer, etc.) including up to 14 calendar days per year for training.
Take up to two hours of paid time off to vote.
Confused? Don't Be: Talk to a California Leave of Absence Lawyer
While California leave law provides important and far-reaching rights for employees, there is no doubt that navigating its complexities can be a challenge. If you need to take an extended time off work for whatever reason, or if you have already taken a leave and are concerned that your employer is not treating you fairly, clear the confusion and get the full benefits you are entitled to by law – learn how by calling a Los Angeles employment attorney today.